Do you need this course?

Are you:

New to managing people or running a library?

A current manager or director who has been learning as you go and want to have a more solid HR foundation?

A seasoned manager or director who is looking to brush up on core skills and gain additional knowledge?

Someone who wants to get into management and wants to learn more about people management before you do?
If you answered yes to any of the above, then this course is for you. Most library managers and directors receive no HR training. This course is for anyone who wants to build a strong HR foundation for themselves and their organization.

5-module course that you can watch anytime covering the lifecycle of an employee and going over organization wide HR practices like salary benchmarking, employee handbooks, and legal issues.
15+ checklists and templates to make setting up your HR processes a breeze.
30+ sample policies, job descriptions, and procedures to download and adapt for your own use.
Discussion boards to ask questions (and receive answers).
Certificates of Completion to help you build your resume.
Lifetime access so you can refer back as often as you like.
What policies do you need to have vs. which are nice to have?
Do you know what personnel policies you should have? Learn the need to have, recommended, and nice to have policies. You will get access to sample policies and learn how to write policies that reinforce your library's values.

What Participants are Saying
Over 500 participants from around the globe have taken our online courses and over 1,000 participants have joined us for live in person sessions on management and HR.

"I thought the virtual component was extremely beneficial to my learning style. I was able to sit back and digest the topics on a weekly basis instead of trying to cram so much into my head at once. I think the lessons sunk in more and I will be able to apply them to my job more efficiently." -2021 Illinois Library Director Attendee

"This workshop is perfect for new or not so new directors. I have the first book the presenters wrote and just ordered their new one. They cover a lot of what was never told to me as I started this job." -2022 ALA Workshop Attendee
"The resources were great! I'm also planning to rewatch the classes again to help absorb the information." -2022 ALA Workshop Attendee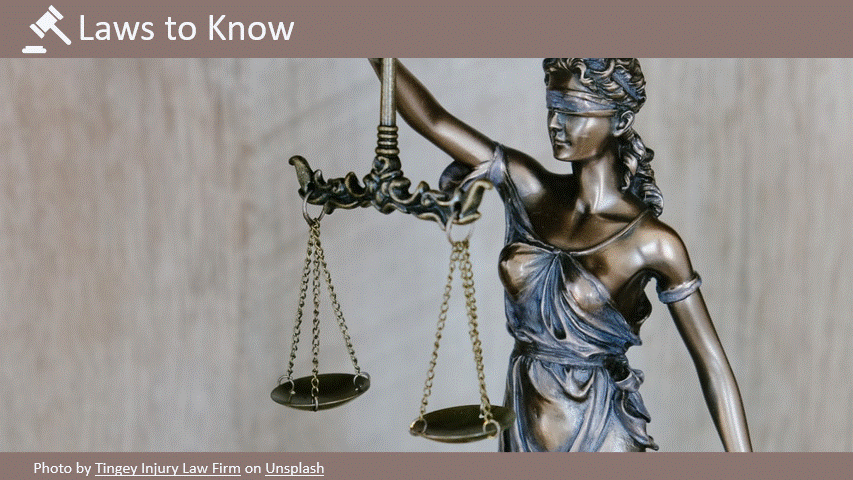 Do you ever worry that you are breaking an HR law?
There are many federal and state laws that we need to comply with concerning HR. Learn what the laws are, when to reach out for help, and where to learn more about the ins and outs of the laws important to HR.





How do you determine appropriate compensation for a new hire?
How do you determine how much to pay someone you've just hired? First you need a salary schedule and then you have to apply your compensation philosophy to new hires.